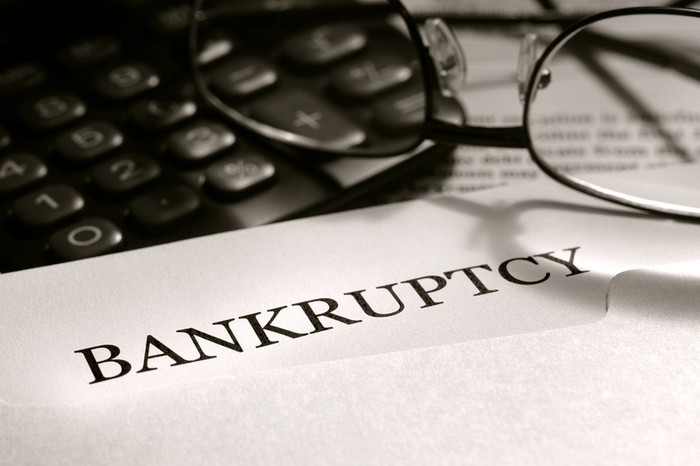 Phoenix Bankruptcy Attorney
As a Phoenix bankruptcy attorney, I represent clients throughout the state of Arizona and the Phoenix area, and have helped people, families, and business owners emerge from the pressure of overwhelming debt. They have taken back their financial futures and are enjoying a fresh start.
Major life events like a job loss, illness, or divorce can wreak havoc on your personal finances. From late charges and interest rates to bill collectors and foreclosures, suddenly it seems your world has been turned upside down. If you are considering personal bankruptcy in Phoenix, know that there is relief, and there are options. You just need an experienced Attorney at your side.
Available Bankruptcy Options for Arizona Residents:
Is Chapter 7 right for you?
Chapter 7 bankruptcy helps those of modest means who, after paying their monthly living expenses, have no money left to repay debts. Chapter 7 bankruptcy is available to individuals who earn less than the state median income. There is no repayment plan in Chapter 7. A trustee is appointed to liquidate non-exempt property and the proceeds are paid to creditors. Arizona has very generous exemption laws, so most individuals can exempt most or all their property. Arizona businesses can also file Chapter 7. Chapter 7 is appropriate for an Arizona business that does not want to continue to operate. Phoenix bankruptcy Attorney D. John Djordjevich can guide you through the entire process. Call my Phoenix office for a free consultation.
Is Chapter 13 right for you?
Chapter 13 bankruptcy is an option for people to block foreclosures and vehicle repossessions, stop wage garnishments and IRS levies, and reduce and restructure their debts. Chapter 13 bankruptcy is available to individuals and sole proprietorship business within certain debt limitations. Chapter 13 bankruptcy permits debtors to reduce and restructure many debts through a three to five year repayment plan. Chapter 13 bankruptcy also permits individuals to keep non-exempt property which would be sold by a trustee in Chapter 7 bankruptcy by paying their creditors the value of that property through a Chapter 13 bankruptcy plan. Chapter 13 bankruptcy also allows people to pay mortgage arrearages, back child support and taxes. Phoenix bankruptcy Attorney D. John Djordjevich can guide you through the entire process. Call my office for a free consultation.
Understanding the Bankruptcy Process:
There is a very specific procedure that must take place if you are filing for bankruptcy in Arizona, no matter which chapter. There is an extensive amount of paperwork and other filing steps that must be executed both accurately and precisely. The manner in which it is filed can determine the success of a bankruptcy and its impact on the individual's debt. There are many pre-filing requirements that must be met for the process to be successful, such as:
Completion of a certified credit counseling session
Obtaining all necessary information for the application
Obtaining a qualified Phoenix bankruptcy Attorney
Understanding your options and what would work best for your situation
Start by Choosing the Right Phoenix Bankruptcy Attorney for You:
Filing for bankruptcy begins with your choice to speak with a qualified and experienced Phoenix bankruptcy lawyer. D. John Djordjevich can fully assess your situation to determine whether this is the right option for you. Your initial evaluation is free and I can help you aggressively pursue bankruptcy.
There are many benefits to filing for bankruptcy in Arizona and I can provide you with all the information you need to make a solid decision concerning which chapter to file under. Though you may now be feeling overwhelmed, I can help you regain peace of mind. My initial consultation is free, and you will leave my office knowing whether bankruptcy is right for you—and exactly what to do next. Call my Phoenix office for a free consultation at 480-621-7150.
Phoenix Arizona Bankruptcy Attorney– D. John Djordjevich
Phoenix Bankruptcy and Debt Law Firm – The Law Office of D. John Djordjevich
Kierland Corporate Center
7047 E. Greenway Parkway, Suite 250
Scottsdale, AZ 85254
Phone: (480) 621-7150


Branch offices conveniently located in Glendale, Arizona and Peoria, Arizona. Our firm proudly serves all of the Phoenix Metro area including Avondale, Cave Creek, Chandler, Gilbert, Glendale, Mesa, Phoenix, Scottsdale, Tempe, West Valley and Casa Grande, Tucson, Kingman, Bullhead City, Payson, Flagstaff.
For a free consultation call (480) 621-7150