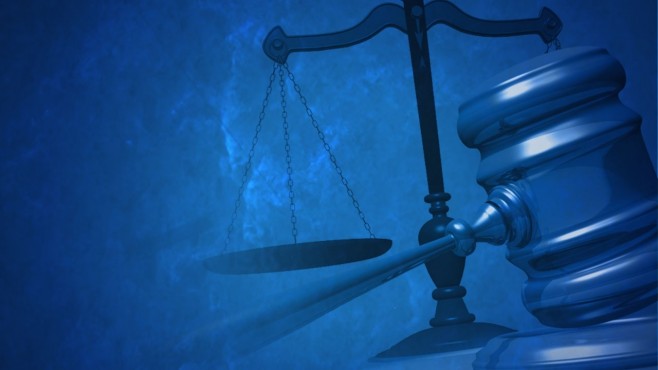 Phoenix Civil Case Attorney
Legal Help with Business, Corporate & Civil Litigation Matters in Phoenix:
When you face a civil case, the importance of the quality and legal experience of your attorney in Arizona cannot be underestimated with regard to the final outcome of your case. From corporate formation to business partnerships, contract law and matters of intellectual property, civil law in Arizona is simply far too complex a subject for you to be able to afford risking an unfavorable result by hiring an inexperienced lawyer. You need an Arizona civil lawyer who has the skill and experience necessary to guide you through every stage of the case and who is ready to fight to defend your interests. Phoenix lawyer D. John Djordjevich has garnered a reputation as a high-quality lawyer with a wide range of knowledge in Arizona business law and corporate law.
Areas of Practice: Civil Litigation in Phoenix, Arizona:
My Phoenix, Arizona firm provides comprehensive service and representation across the spectrum of civil law practice. Business clients in Arizona retain Mr. Djordjevich on a litigation matters such as collection of accounts receivables, breach of contract, business disputes, commercial debt collection, commercial real estate, unfair business practices, and insurance disputes. Phoenix lawyer D. John Djordjevich does not limit his services to one niche of civil law, but instead he strives to help his clients with every aspect of their business in Arizona. Operating in today's challenging economic climate can be a frustrating and sometimes seemingly overwhelming proposition. It does not, however, have to be that way. With the assistance and guidance of Phoenix lawyer D. John Djordjevich, you can rest assured that the legal aspects of your business in Arizona are provided for and that you are doing what you must to protect your interests. In the event that you need to file a lawsuit to correct an injustice or to hold a competitor, partner or other party accountable, Phoenix lawyer D. John Djordjevich is ready to fight for you and to pursue every remedy available under law.
Why You Need a Phoenix Civil Case Attorney:
By retaining Phoenix lawyer D. John Djordjevich early in the case, you may be able to avoid litigation by safeguarding yourself against legal challenges. When disputes do occur, Phoenix lawyer D. John Djordjevich can seek to resolve the matter out of court by demonstrating the strength of your legal position and attempting to negotiate with the other party. In the event that all other options fail, however, we will not hesitate to take your case to court in order to fight for the best possible resolution to the case. My firm has a proven track record of success in achieving excellent results for our clients, and we are ready to begin working for you without delay.
Speak with a Phoenix Civil Case Lawyer Now:
Whether you have already been served with a lawsuit in Arizona or if you are simply interested in learning more about how you can safeguard your business against the possibility of future legal action, do not hesitate to contact me for an initial case evaluation. I can meet with you to discuss the details of your situation, to review your legal options and to help you take the first steps in your case. Call my Phoenix office for a free consultation at 480-621-7150.
Phoenix Civil Case Attorney– D. John Djordjevich
Phoenix Civil Law and Litigation Firm – The Law Office of D. John Djordjevich
Kierland Corporate Center
7047 E. Greenway Parkway, Suite 250
Scottsdale, AZ 85254
Phone: (480) 621-7150


Branch offices conveniently located in Glendale, Arizona and Peoria, Arizona. Our firm proudly serves all of the Phoenix Metro area including Avondale, Cave Creek, Chandler, Gilbert, Glendale, Mesa, Phoenix, Scottsdale, Tempe, West Valley and Casa Grande, Tucson, Kingman, Bullhead City, Payson, Flagstaff.
For a free consultation call (480) 621-7150