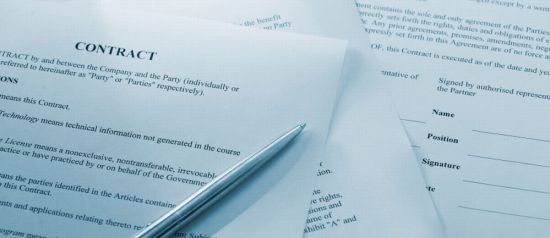 Phoenix Business Law
Mr. Djordjevich provides representation for a wide variety of business matters that range from business formations, contract drafting and review, collections of accounts receivable to litigation business disputes. He represents sole proprietorships, partnerships, family owned businesses and corporations in a broad range of industries. Mr. Djordjevich can advise you and your business as to your rights and liabilities in various business situations.
Business Law Services of Mr. Djordjevich will work to achieve your business objectives by assessing your legal options and reaching decisions that are consistent with your goals. He advises on entity selection (partnerships, corporations, limited liability) and discusses how you can effectively limit liability. He will prepare organizational documents covering your entity agreements as well as work with you in the preparation, negotiation, and interpretation of a full range of commercial contracts. Organizational documents include: business formations, contracts (drafting, review and disputes), employment and labor law advising and resolution, shareholder buy/sell agreements and operating agreements.
New business and existing business clients often need business contracts and request Mr. Djordjevich provide a variety of business law drafting services. Mr. Djordjevich regularly assists clients with the drafting business contracts, negotiation of business agreements, agreements for the purchase of business, agreements for the sale of business, and review of business contracts and other business documents including, but not limited to: agreements for the sale of business, agreements for the purchase of business, shareholder agreements, buy-sell agreements, limited partnership agreements, commercial leases and commercial real estate, employment agreements, confidentiality and non-competition agreements and business contracts.
Phoenix Business Law Attorney – D. John Djordjevich
Phoenix Business Law Firm – The Law Office of D. John Djordjevich
Kierland Corporate Center
7047 E. Greenway Parkway, Suite 250
Scottsdale, AZ 85254
Phone: (480) 621-7150


Branch offices conveniently located in Glendale, Arizona and Peoria, Arizona. Our firm proudly serves all of the Phoenix Metro area including Avondale, Cave Creek, Chandler, Gilbert, Glendale, Mesa, Phoenix, Scottsdale, Tempe, West Valley and Casa Grande, Tucson, Kingman, Bullhead City, Payson, Flagstaff.
For a free consultation call (480) 621-7150